by Maria Drejer-Jensen & Nick Dreher
On September 5th, Soli*City marked a major milestone when its members from Latin America, North America, Europe, and Africa gathered in Berlin to present the results from the project's first year of research at their second project summit. 
A central theme of presentations and discussions was social relations in sanctuary and solidarity cities. Of particular interest were the different kinds of relationships that emerge between actors. Colleagues from Ghana described the need for "mainstreaming migration into local policies," an example of a unidirectional relationship in which migration policy in Ghana is developed at the national level and pushed to the municipal level for implementation. Suggestions for future research include additional inquiry into some of these relationships. Possible gaps in relational networks at different levels include those between academia and policymakers in government, as well as between activists, practitioners, scholars, networks, political parties, and municipal governments.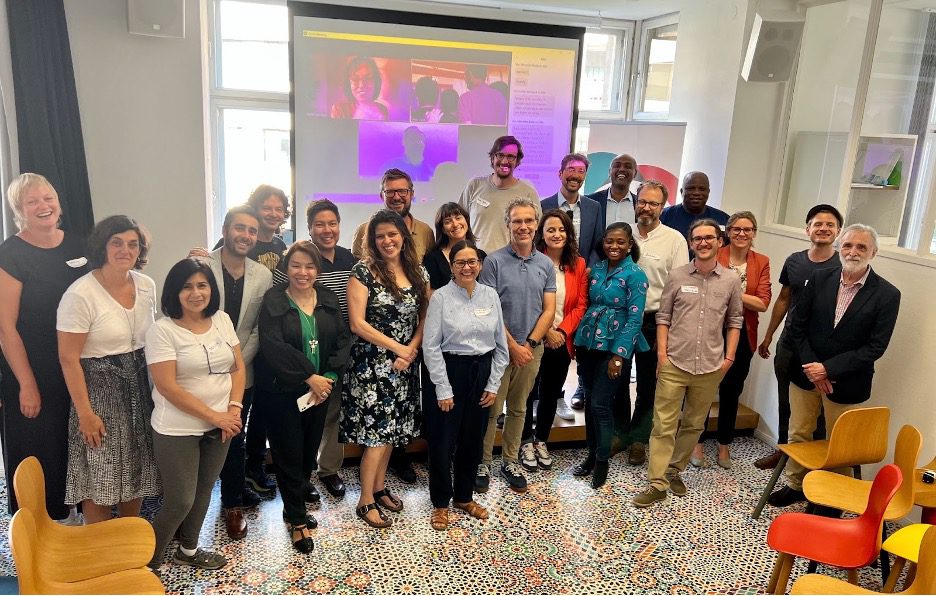 SoliCity members at the project's summit hosted by the DeZIM Institute in Berlin.
The discussion also explored the language used to describe local policies to support precarious migrants. Policies vary from context to context and so do the terms used to describe them —for example sanctuary, solidarity, precarity and other concepts may carry different meanings across the hubs. The conversation also brought up different uses of the terms solidarity city and sanctuary city, and how research with both local community partners and city councils could help decide whether solidarity is solely rhetoric or indicative of transformative social practices.
Óscar García Agustín of the European hub made a distinction between "solidarity cities and solidarity in the city". On the one hand, some research looked at the practices and policies of cities, for example the work of several Toronto-based colleagues on different aspects of Access TO. On the other hand, solidarity in the city highlights practices of activist or migrant self-agency. This latter theme reflects informality and informal notions of solidarity, such as those between activists and migrants. Informality emerged as a critical dimension of research in and on solidarity cities.
After the gathering, our community of researchers and practitioners returned to cities across four continents to begin the next phase of the the Soli*City partnership, which involves empirical research in and between the four hubs. Continue to follow this blog for updates on these research projects.